ESG EFFECT — SOCIAL UPLIFTMENT PHILOSOPHY
Empowering women of India
Our community contribution focuses on cooperating with the people of Kachchh. It is a place where most of our employees belong and where we operate.
Long before the term 'social entrepreneur' became part of everyday discourse, Chanda Shroff, lovingly called 'Kaki', had quietly and almost single-handedly initiated what was to become a grassroots movement of rural craftswomen across Kachchh.

The summer of 1969 was the fourth challenging year for the people of Kachchh. Devastated by drought, the possibility of finding food and hope in this region had become very thin. To explore ways in which these people could be helped, Kaki decided to visit Dhaneti village of Kachchh. Deeply ingrained in customs and traditions, the women of the village refused to accept charity.Living under the stars and roaming the desert, the Kachchhi women countered the harshness of their lives with vibrantly coloured embroidery. This gave Kaki an idea on how to help these women. In the exquisite hand embroidery displayed on their clothing, she saw a way to enable them to earn a sustainable and dignified livelihood by making most of their exceptional embroidery skills.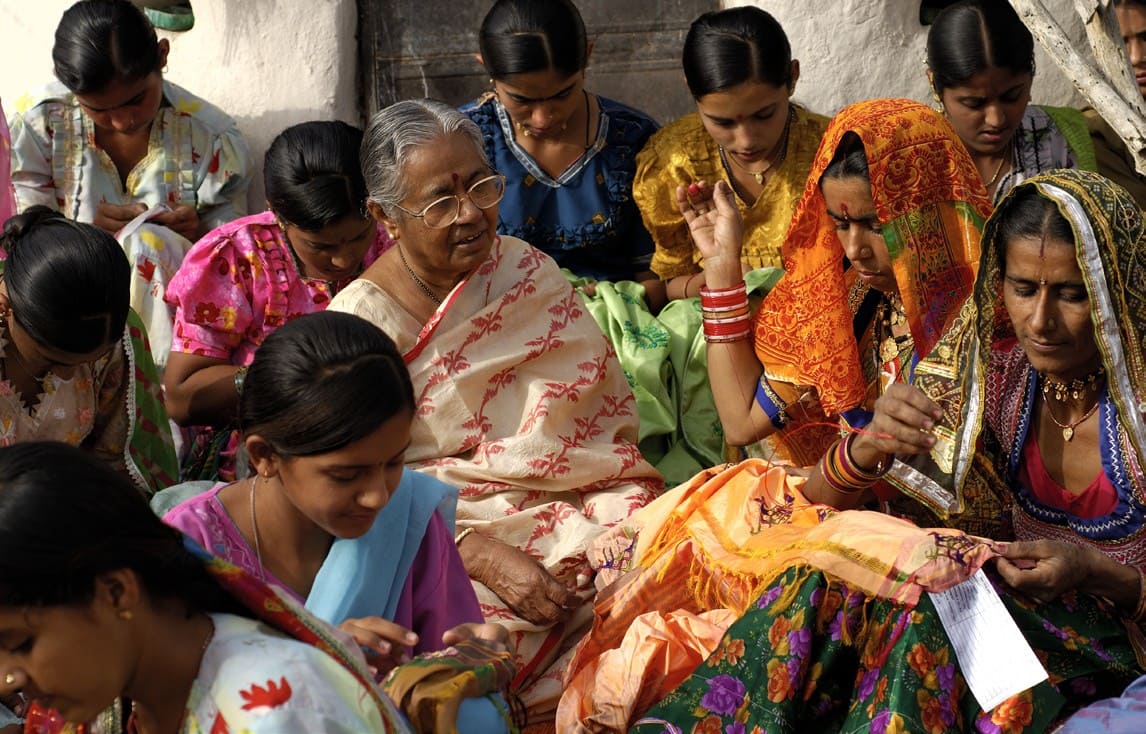 An enduring love of the craft of embroidery; a genuine respect for the handmade artefact and the artisan; enabling a dignified and sustainable livelihood for rural craftswomen – these are the ideas and ideals that define Shrujan.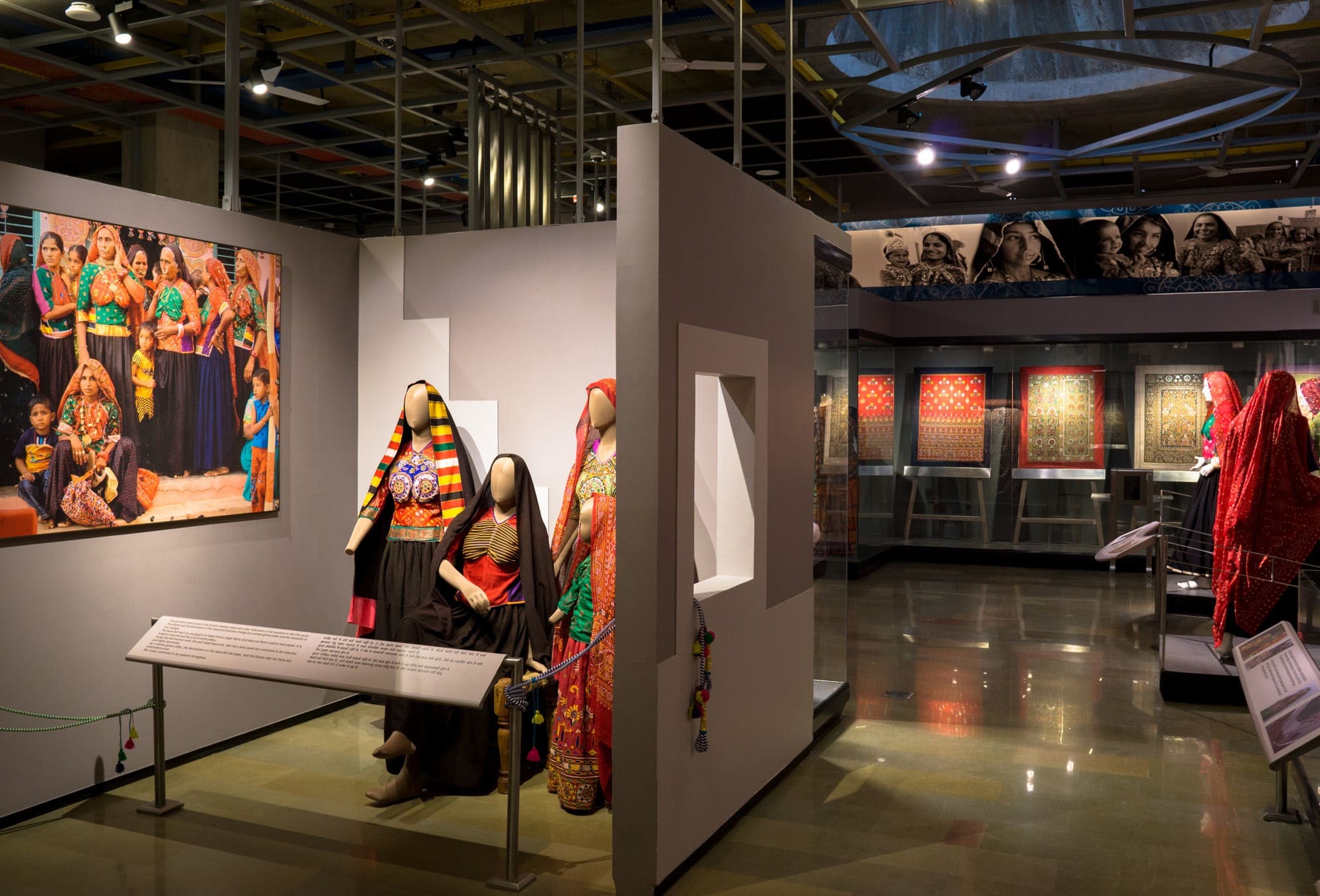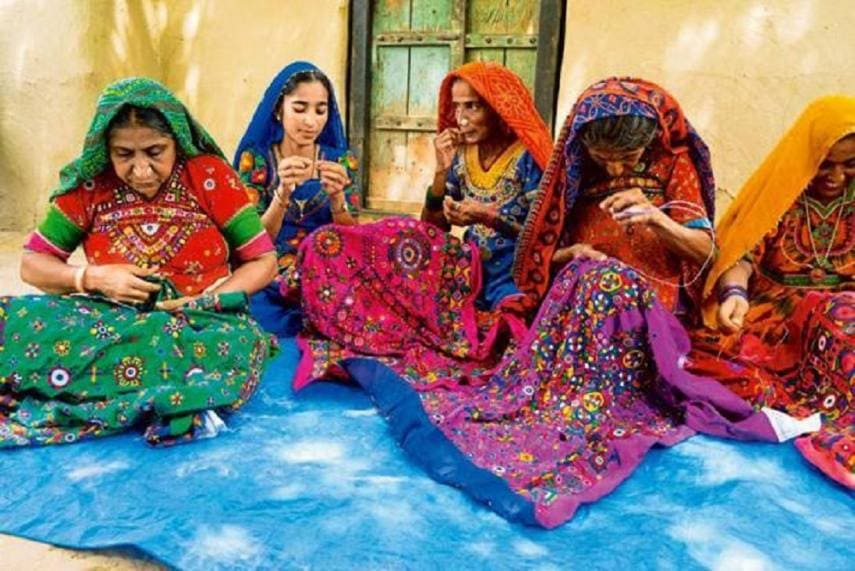 Today, more than 20,000 women spread over 120 remote villages across Kachchh, are part of the Shrujan family. All our craftswomen work from home. The production team of Shrujan ensures that the fabrics and threads reach them wherever they are, right at their doorstep. The women do not have to pay for the materials. They, in return, receive their fair dues for their skill and their time, as soon as they have completed the embroidery.

Shrujan has now become a successful model of providing dignified livelihoods for women artisans who work from their in village and are connected to urban markets through the silken threads of life that the foundation uses. Today, Kaki's project is regarded as one of the most successful models of social entrepreneurship in India.

During FY 2020, Shrujan completed 50 years of its activities and on achieving the milestone, we hosted a grand golden jubilee celebration.
know more about Shrujan