AGROCEL AT A GLANCE
Leaders within the bromine-based marine chemistry industry of India
Cultivating prosperity in the uncharted territory of Rann of Kachchh since 1994, we are amongst the largest players in the world specialising in the extraction/production of bromine and bromine derivatives.

Business success at Agrocel is enabled by a strong talent pool spread across manufacturing locations in Kachchh, Avania (between Ghogha and Bhavnagar) and corporate offices in Bhuj, Mumbai and Gurgaon. This was further augmented with the acquisition of Solaris Chemtech in 2018.

Apart from bromine and bromine derivatives, Agrocel Group is also nurturing a young, but dynamic agriculture business that operates within a unique and integrated business model.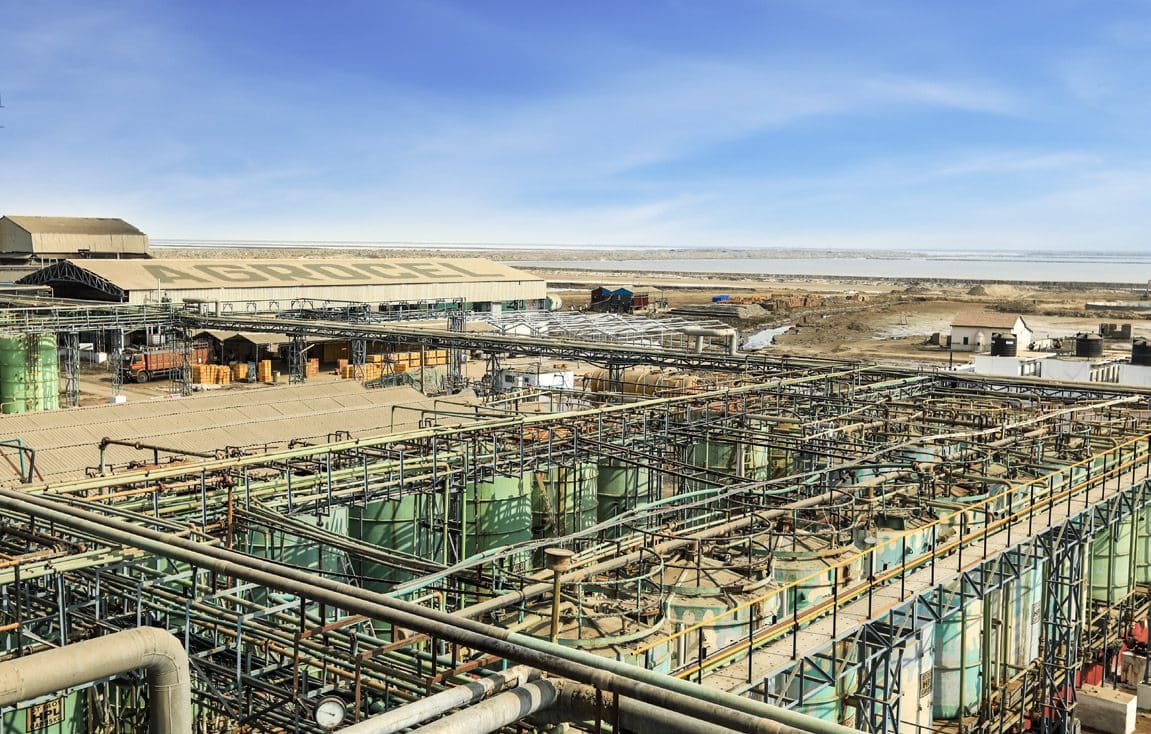 Agrocel is a leading Indian Minerals, Specialty Chemicals and Plant Nutrition Company and a name to reckon with in the bromine chemistry in India. The operations are organised under three business divisions: Bromine & Bromine Derivatives, Speciality Chemicals Division and Agri Inputs Division. In a unique model, we extract raw materials and utilise sophisticated processing and product - formulation technologies to add value to our customers in the various industrial and agriculture markets. Our plants are located in Greater Rann of Kachchh and Bhavnagar in Gujarat.

Agrocel has access to one of the world's most sustainable, everlasting sources of bromine and potash where it carries out its harvesting and processing operations using around 94,000 acres of land. Once inaccessible and undeveloped, this vast span of land is strategically located in the bays of the "Greater Rann of Kachchh" which is a salt marsh located in the desert in the Kachchh district of Gujarat, India.

It is reputed to be one of the largest salt deserts in the world. The Asia Pacific region is the largest market for bromine, in terms of value and volume. Agrocel's geo-location convenience in India places it advantageously apart from many other advantages like technical know-how, environmental conditions and the geology of the Dhordo and Khavda locations.

In addition to this, our inorganic chemistry expertise focuses on the production of value-added downstream products. The flexible processing technology adopted at the Avania plant allows production of specialty chemicals using bromine and many other bromo compounds that are used in electronics, automotive, pharmaceutical and oil and gas sectors amongst many others.
---
Over the years, we have made steady progress towards becoming the number one player within the Indian chemicals industry, and with the acquisition of Solaris Chemtech Industries Limited, we are the fourth largest bromine-based company globally.
Agrocel's Mahalabh
Beyond bromine and specialty chemicals, we are also nurturing a young, but dynamic agriculture business that operates under a unique and integrated business model. Bringing great value to farmers wanting to grow non-pollutant and- chemical-free produce, our innovative products are the Next Generation plant nutrition of choice for a modern agricultural ecosystem.
READ MORE