OUR Story
Early Stirrings
Even as the Shroff brothers - Champraj, Govindji and Kantisen - were building their business empire and establishing an indelible stamp on world of industrial chemical, their dream was to one day return to and be of service to their homeland - the district of Kachchh in Gujarat. It was after the passing away of Shri Champraj Shroff in 1968, that the younger brothers became even more determined to commit themselves to Kachchh.

Kachchh occupies the northernmost part of the state of Gujarat. To the north and east are two salt deserts, the more significant and inaccessible being the Greater Rann. Beyond that is the Indo-Pakistan border. The climate here is extreme. The rainfall is scarce and unreliable.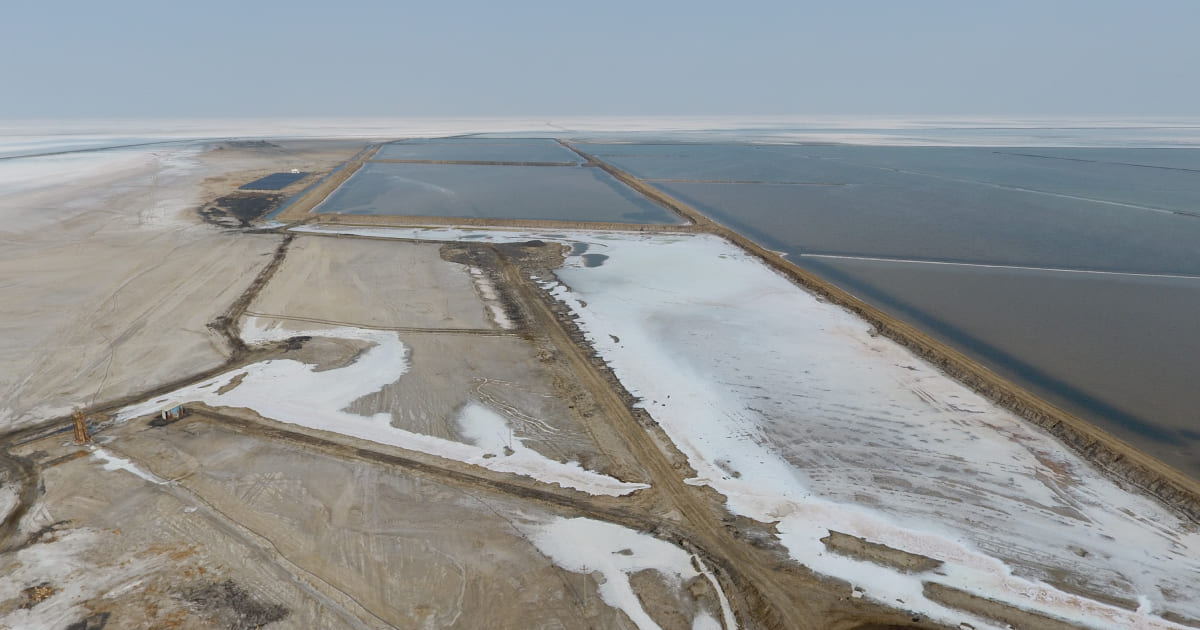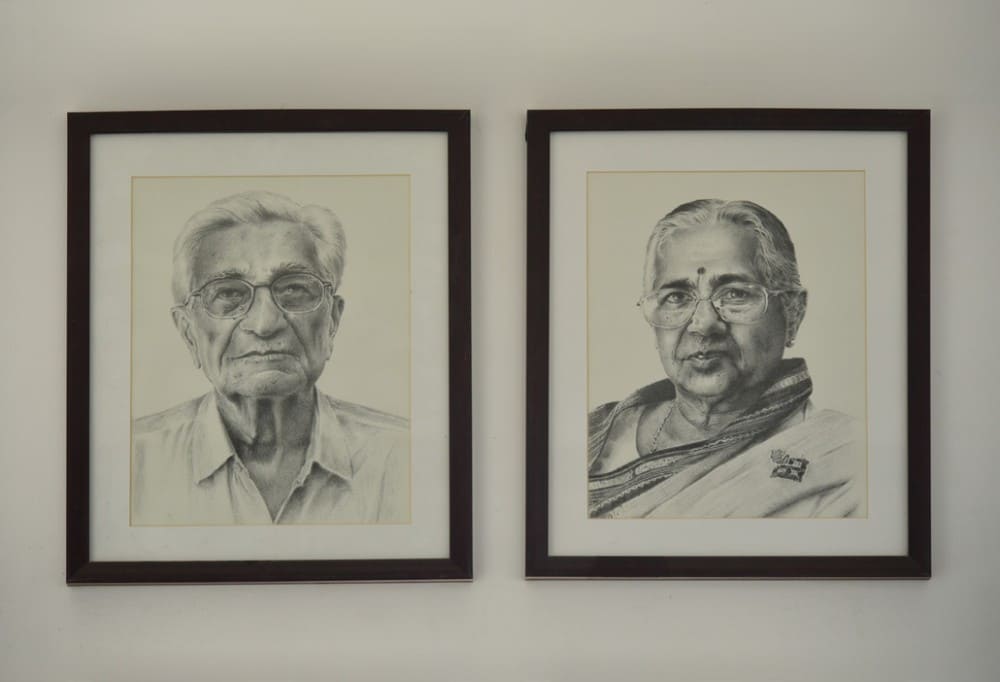 The Precipice of Change
In the mid-'60s, Kachchh was ravaged by famine. Shri Kantisen, along with his wife Chandaben Shroff, joined relief activities to lighten the burden of its people. They recognized the need for urgent, long-term and livelihood related intervention programmes to combat poverty and curb migration.
The Birth of Shrujan
As a starting point, Smt Chanda Shroff asked a small group of 30 women of Dhaneti village to put their faith and trust in her vision and belief, that their unique skill of hand embroidery could provide them with a regular and steady income. That was the beginning of a movement called 'Shrujan'. Over the next 50 years, this charitable trust has spearheaded a crusade that has empowered over 3000 craftswomen, from over a hundred villages, to earn a sustainable livelihood.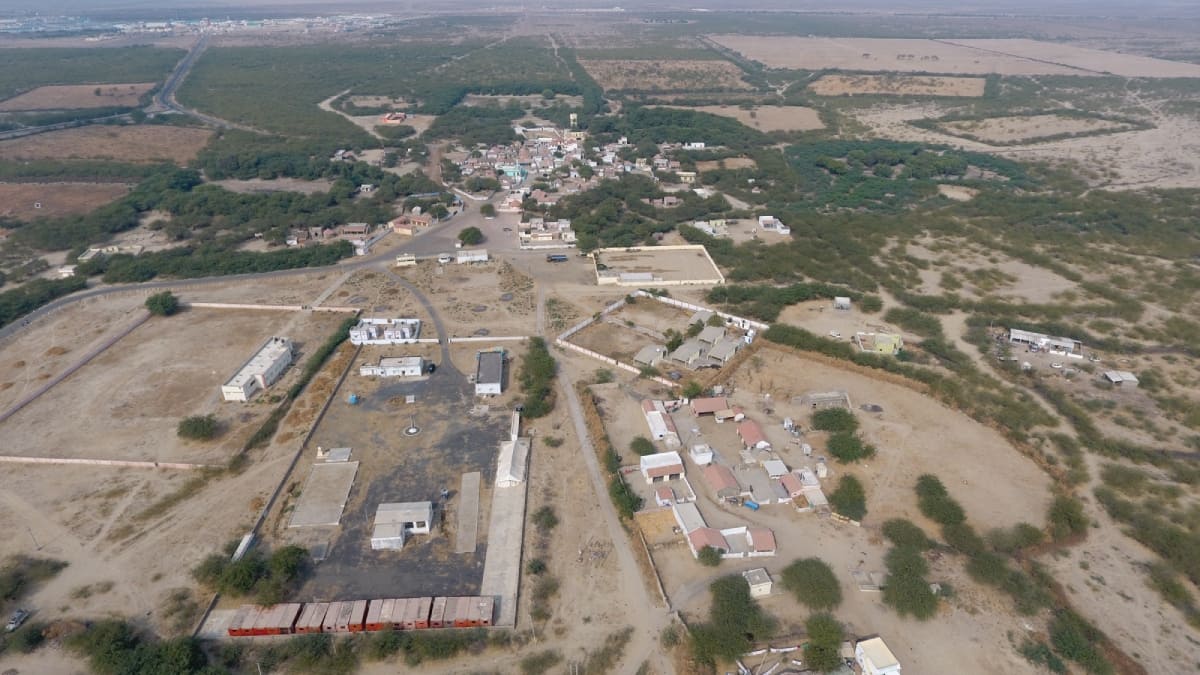 VRTI- Putting People before Profits
Meanwhile, with his passionate interest in nature and agriculture, Shri Kantisen set his sights on turning the desert-like region of Kachchh into a green and agri-productive oasis. In 1975, he and his colleagues founded the Shree Vivekanand Research and Training Institute (VRTI). This non-governmental organization (NGO) innovated and introduced many soil and water-related technologies, including rainwater harvesting.

The foundation of Agrocel's existence was to upgrade the livelihoods of the people of Kachchh. We have built our corporate strength by "putting humanity first", and then created value by unshackling trapped resources and opportunities. In the long run, this approach to corporate development serves the best interest of all our stakeholders.

VRTI made a significant contribution by demonstrating that crops can be grown even where the soil is saline and the water scarce.
A Trusted Friend of the Farmers
However, the Shroff brothers realized that providing technical knowledge was not enough. An inclusive farmer-support system had to be put in place. They turned to a team of youngsters and looked upon them as their gurus and teachers who issued them the first of two challenges.

The first challenge was starting a center that could be of genuine service to the farmers and run it not as an NGO, but as a commercial enterprise.

The second challenge was to convince the farmers that it is possible and profitable to cultivate Kachchh's arid land.

The answer to the challenge was setting up the Agri Service Division. The first Agrocel Service Centre was established in Koday, Tal. - Mandvi in 1988, and a trusted friend of the farmers became institutionalized.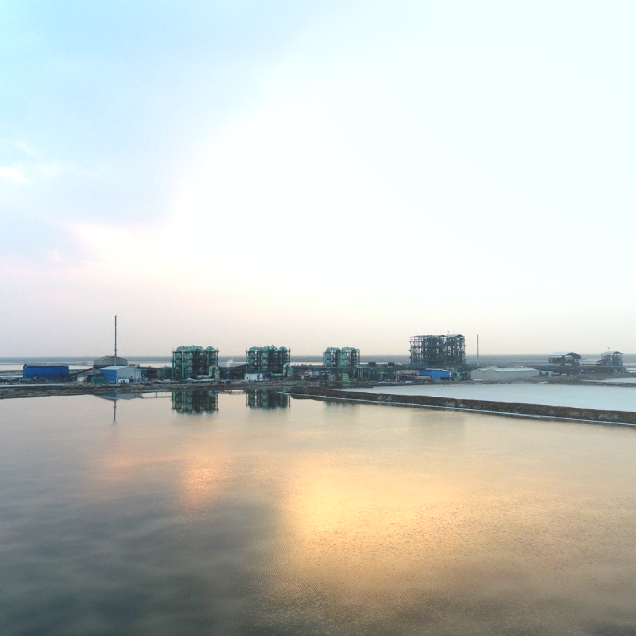 Soaring Higher with Kachchh
The Shroff family was aware that while they had set up two developmental organizations, they had not established any industry in Kachchh. Govindji and Kantisen's other dream was to start an industrial enterprise for their homeland; but not like any other industry would do. It had to be one that would use only those raw materials that were indigenous to Kachchh.

Moreover, the industry had to be set up close to the Indo-Pakistan border so that the people living in these remote areas could benefit from meaningful employment. This is how the unconventional and highly challenging venture of producing marine chemicals from the trapped sea bittern within the delta shores of the Greater Rann was conceived.
Infinite Possibilities with Agrocel
Cultivating prosperity in the uncharted territory of Rann of Kachchh since 1994, we are amongst the largest players in the world specializing in the extraction of bromine and production of bromine derivatives. Agrocel has access to one of the world's most sustainable, everlasting sources of bromine and bromine derivatives where it carries out its harvesting and processing operations in the Greater Rann of Kachchh. Agrocel aims at manufacturing of Potash and Potassic fertilizers replacing imports of MOP and saving a very large amount of foreign exchange for the country.

Business success at Agrocel is enabled by a strong talent pool spread across manufacturing locations in Kachchh, Avaniya (Bhavnagar) and corporate offices in Bhuj, Mumbai and Gurgaon. This was further augmented with the acquisition of Solaris Chemtech in 2018 making us the fourth largest bromine manufacturer in the world.

Today, apart from bromine and bromine derivatives, Agrocel Group is also nurturing a young, and dynamic agriculture business that operates within a unique and integrated business model.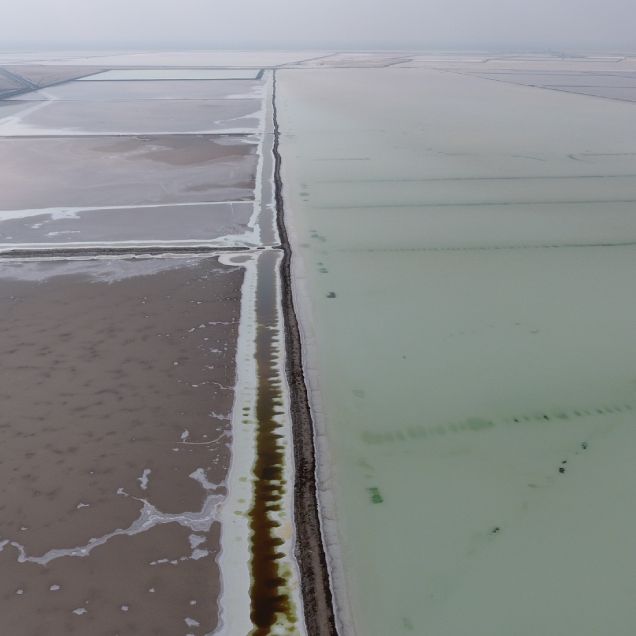 Our History
Our story dates back to 1968 with an aim to turn the desert-like region of Kachchh into a green and agri-productive oasis.
1985
1988
1994
2009
2017
2018
Agrocel Pesticides Ltd. established
- 1985
Chemical Manufacturing Plant (Oxalic Acid) set up at Kandla Free Trade Zone.
Agri Service Division set up
- 1988
Marine Chemicals Division established
- 1994
Bromine Plant Capacity Expanded significantly
- 2009
New stripping plants installed at Agrocel's Dhordo Factory to maximize Bromine output
Manufacturing of specialty chemicals launches at Avania, Bhavnagar
- 2017
The division becomes a reliable supplier to pharma and other specialty chemicals industries
Solaris Chemtech acquired
- 2018